Sharon Wilkes
The Woman Behind the Brand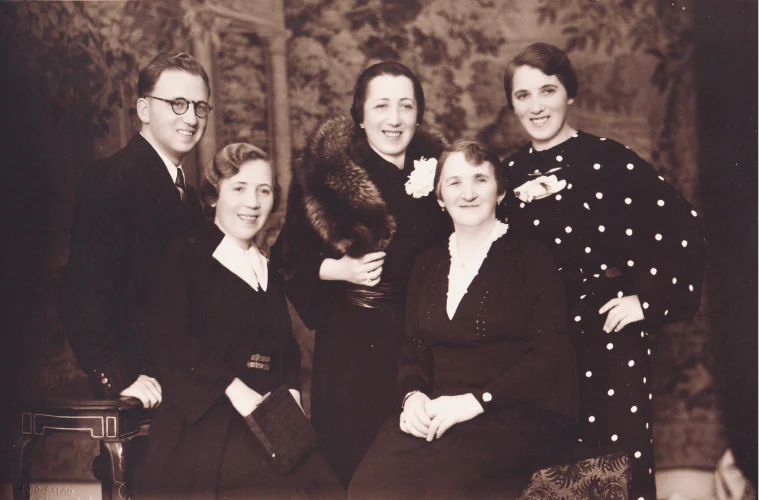 Front row, from the left: Sarafina Landau, next to her is her mother Frima Hochstadt. Back row, from the left: Her brother Max Hochstadt, her sisters Regina Krumbein and Fany Markstein, with whom she was in business with.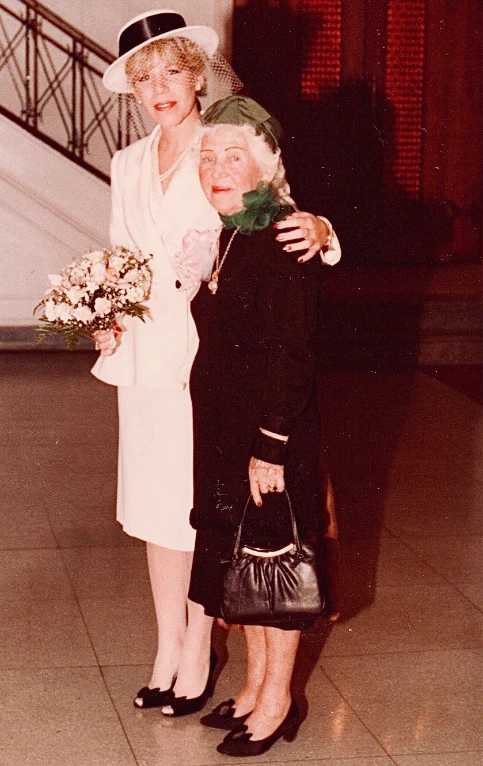 Sharon with her Omama in the early 80's.
Prior to the Nazi invasion of Austria in 1938, Sharon's maternal grandmother, Sarafina Landau, (her Omama), was an accomplished designer for one of the most successful couture houses in Vienna that she owned with her two older sisters. When the Nazis forced the closure of their salon, Sharon's grandparents realized the only way they could survive was to leave Austria immediately. Fortunately, Sharon's grandfather's friend at the Italian Consulate forged Italian passports for the family, enabling their escape to northern Italy in the summer of 1939. As a result of their finding refuge in Italy, Sharon's grandparents and their two children, were eventually able to emigrate safely to the United States.
Despite Omama leaving almost everything behind when she fled Austria, she never lost her flair for fashion or elegant taste. Omama's legacy to Sharon was her wonderful sense of style, her eye for detail and design. It was these early lessons that inspired Sharon's love of fashion, eventually resulting in her pursuit of a BFA in Fashion Design from the Parsons School of Design of the New School.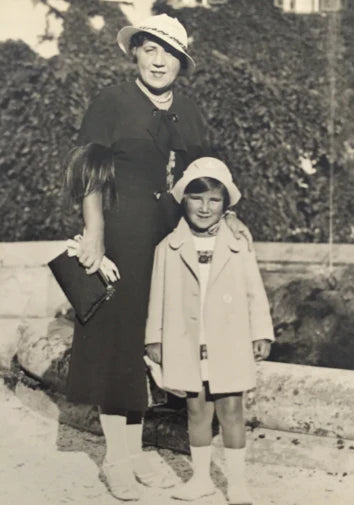 Sharon's grandmother and mother, Ruth, at 6 years old.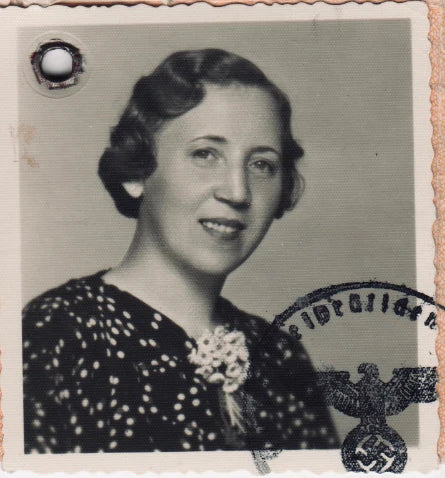 Sarafina's Austrian Nazi registration card indicating her status as a Jew.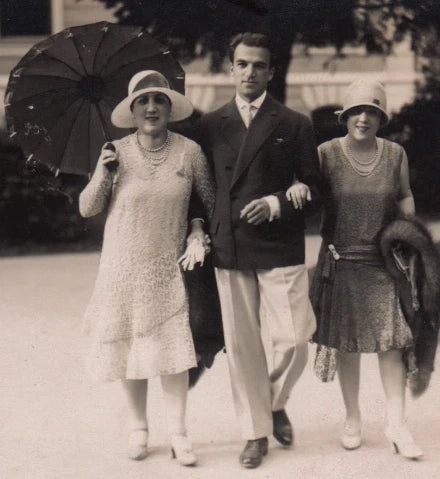 Jakob Landau, Sharon's grandfather, with her grandmother, Sarafina, and her sister Regina Krumbein.
Sharon's grandfather in the summer of 1939, walking with Sharon's mother, Ruth, and her younger brother Raoul in Abbazia, Italy, soon after escaping Austria.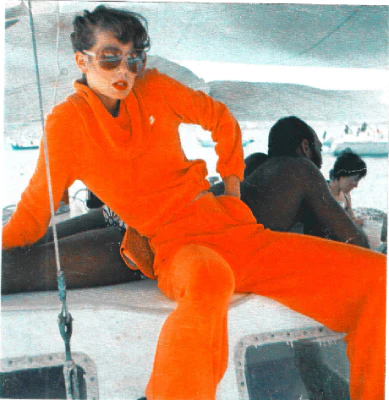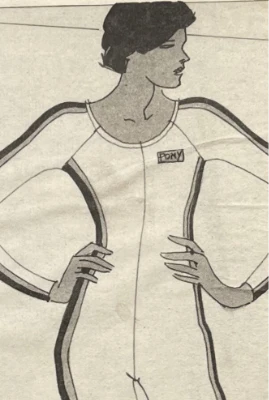 Upon graduating from Parsons, Sharon became assistant to Oleg Cassini, who was known as Jacqueline Kennedy's dress designer during her time as First Lady. Sharon worked closely with Oleg to develop his fashionable tennis and swimwear collections. Within a few years, Sharon had a very successful career as the design director for Slazenger, Adidas, Pony, Champion and Ellesse, working with their teams on a global basis. Sharon also worked closely with major fiber and textile companies developing innovative fabrics to utilize in cutting edge activewear designs. As one of the leading designers in this industry, Sharon created the first printed warm ups, took grey heather and made it fashionable by overdying it with beautiful colors, and designed the first Lycra bodysuit in white to be worn at Wimbledon.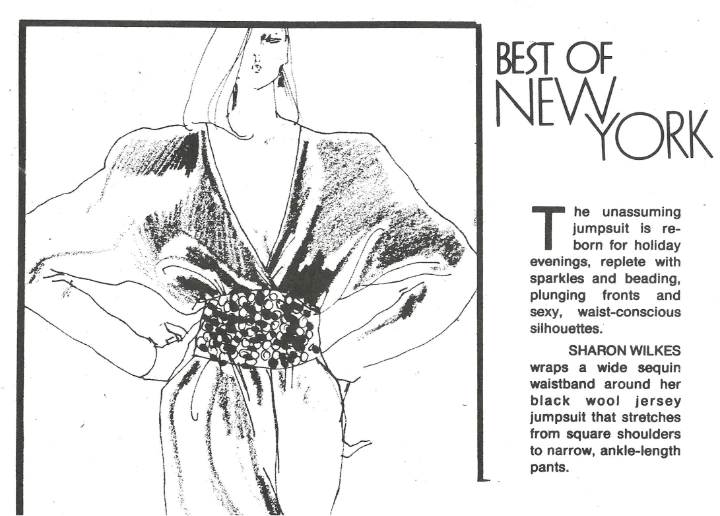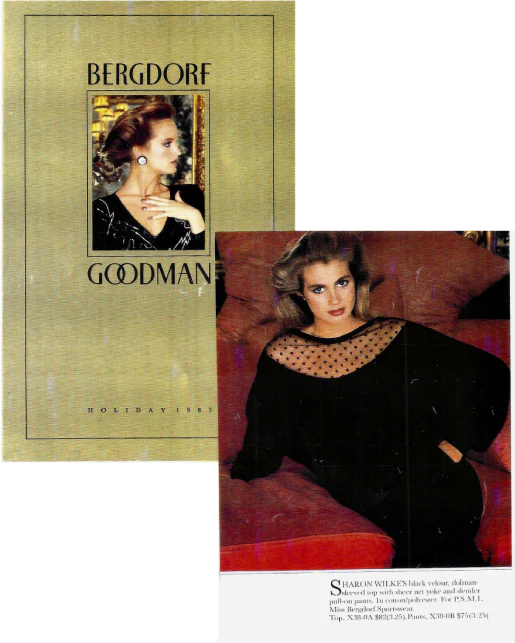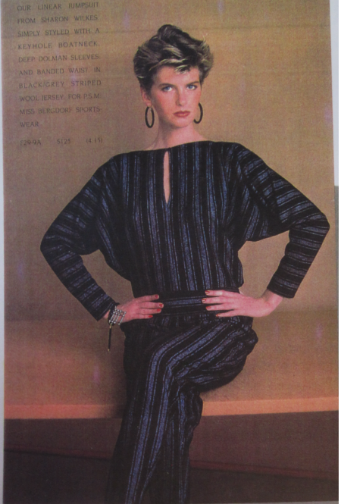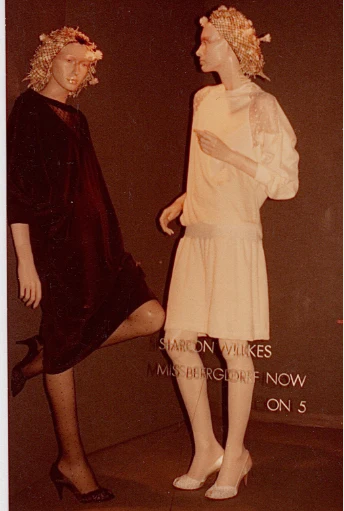 As a young entrepreneur, Sharon founded her own contemporary sportswear label. Sharon's name collection drew from the best of European chic, very much her heritage, and smart American style. The result was a modern view of sportswear that complimented women's multilayered lifestyle. The Sharon Wilkes Collection was sold not only in boutiques, but also in major retailers such as Bloomingdales, Nordstrom, and Bergdorf Goodman, which showcased her line in their windows. Many of Sharon's designs were featured in major fashion retailers' holiday catalogues and she had special appearances with her collection. Sharon's innovative creations were often featured in the Best of New York for Women's Wear Daily, and was highlighted in Vogue, Harper's Bazaar, Cosmopolitan, and Glamour Magazine as well as several international fashion publications.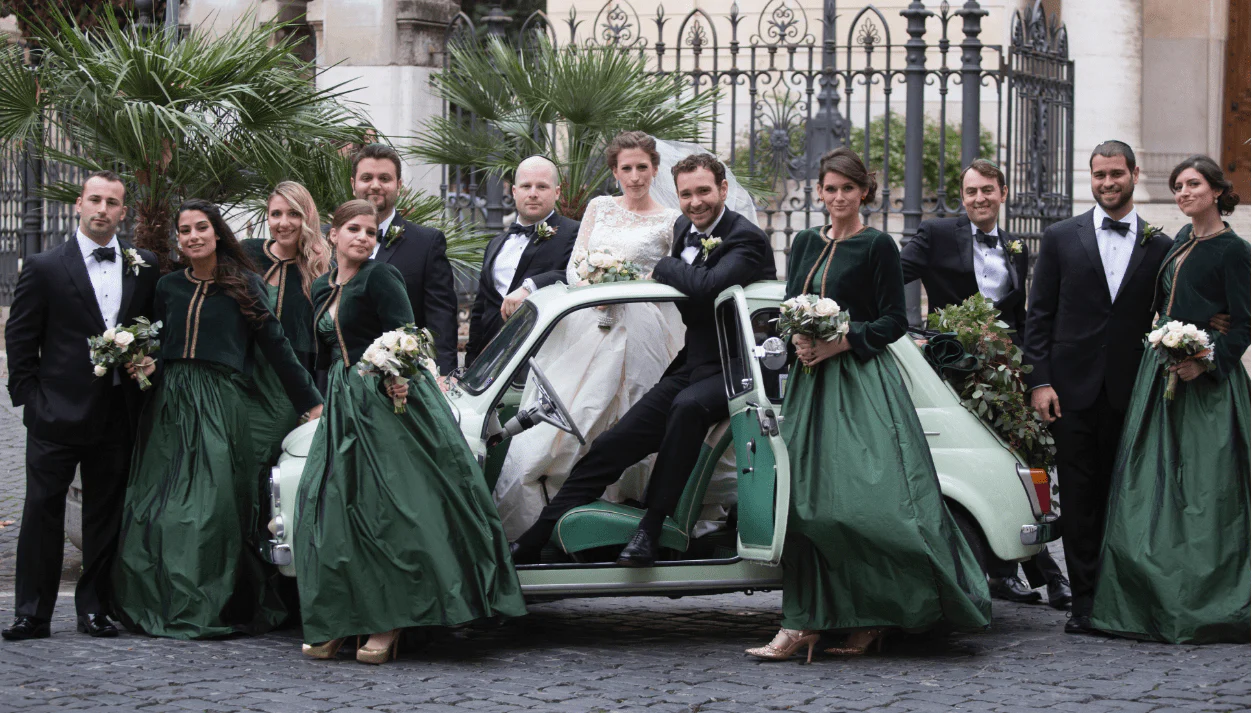 Photographer: David Bastianoni
After moving to Washington, DC, Sharon took a hiatus from the fashion industry due to the travel involved, and the young ages of her daughters. She decided to obtain a law degree and worked in the nonprofit world as an advocate. However, her deep passion for design was reignited when she created a wedding gown for her daughter Michaela, as well as designing the bridesmaids' ensembles and her own mother-of-the-bride gown. Sharon's daughter and her husband were married in the Great Synagogue of Rome, 70 years after Sharon's family escaped the Nazis with the help of the Italians. The wedding was featured in an international wedding blog called "Smashing the Glass". One of the highlights of the article was the special "Loki" bag. This beautiful sequin custom-made bag of Michaela and Zac's beloved beagle, Loki, was created by Sharon as a surprise for Michaela. Since their surrogate "child" could not be there, it gave special meaning to their wedding. #makeitlegalforthebeagle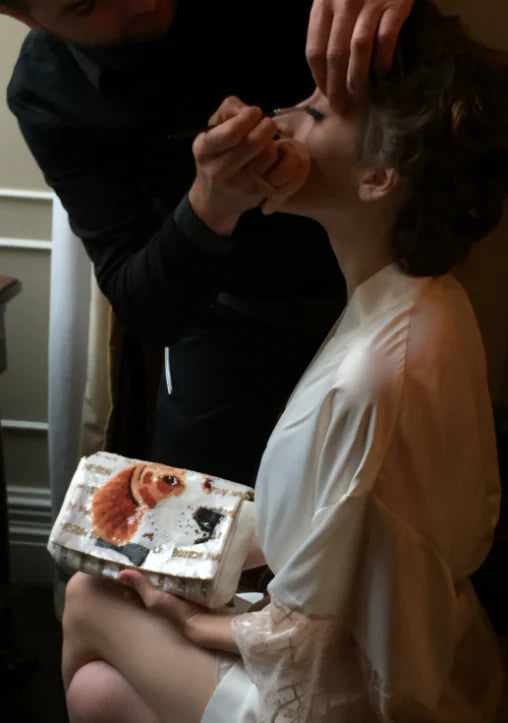 Photographer: David Bastianoni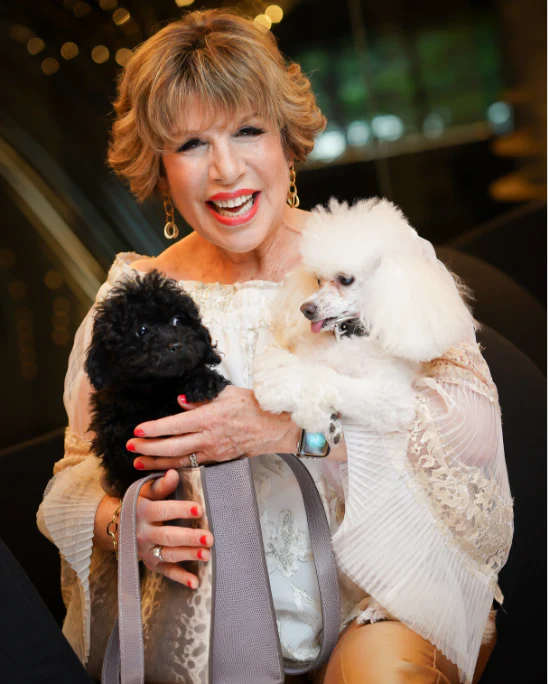 We believe you can buy beautiful things and help our world become a better place. There is no health without mental health.

Sharon Wilkes LLC will contribute a 5% of the profit of each bag to the Kennedy Forum- a nonprofit which gives 100% of its funds to alleviate the suffering caused by mental illness and gives major grants which will lead to the advancements and breakthroughs in scientific research.